Turning a category on its head.
Popsync is a visual search engine that was having a difficult time separating their story out from their competition – entrenched and well-funded destinations such as Google, Adobe, and Getty. They asked if we could help them focus their difference, then tell the story in a bold and relevant way.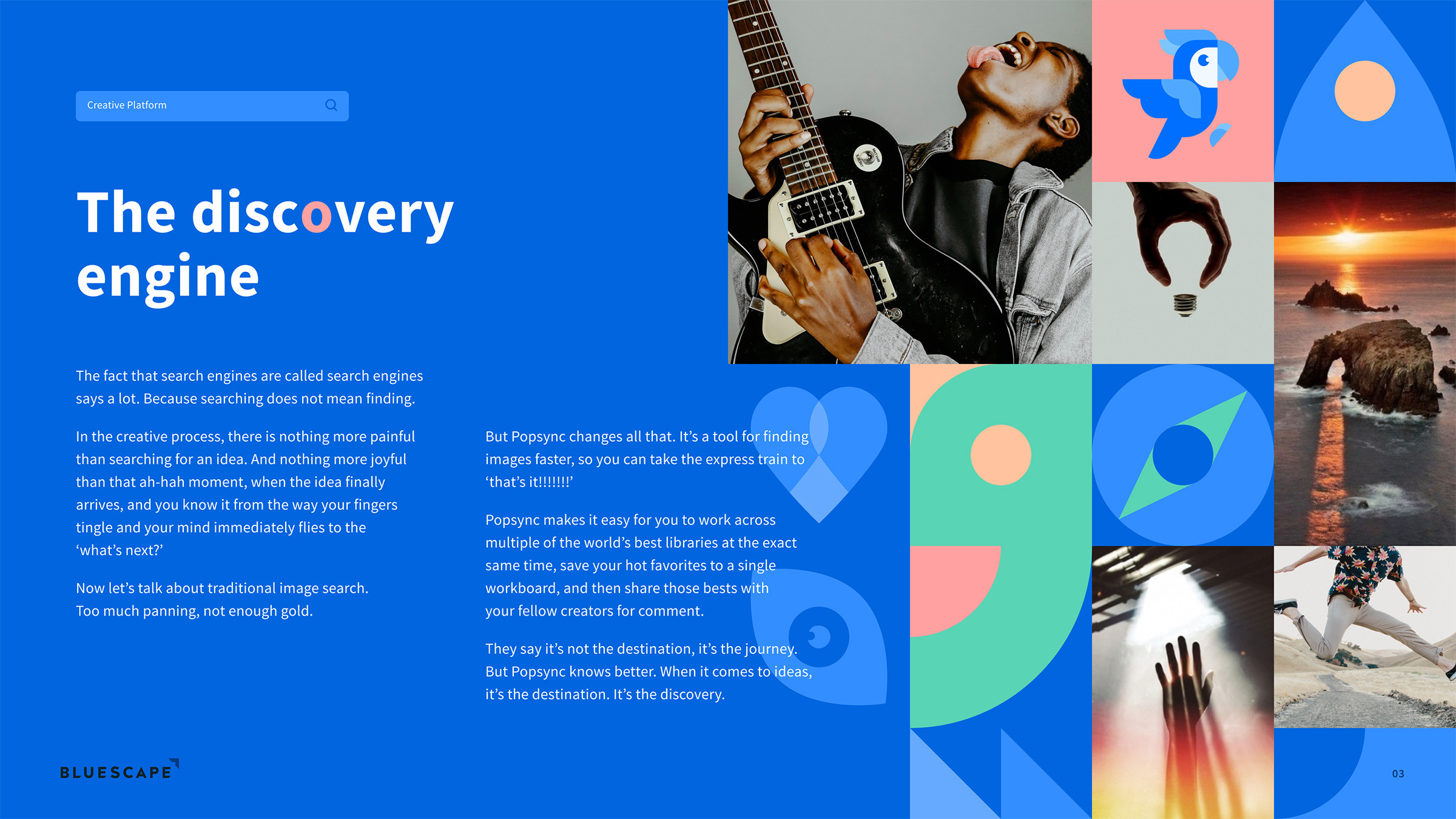 Solution
For creatives and designers, searching for images is time consuming and dull. Because Popsync allows for multiple searches across image libraries simultaneously, the best images appear more quickly. So designers can go from the drudgery of searching to the joy of discovering.
With our "Discovery Engine" platform, we turned the category on its head, and gave Popsync its own unique place.
What we did:
Audience insight, competitive analyses, strategy, creative platform, brand manifesto, visual identity direction, brand voice, brand book, proofs of concept, communications assets.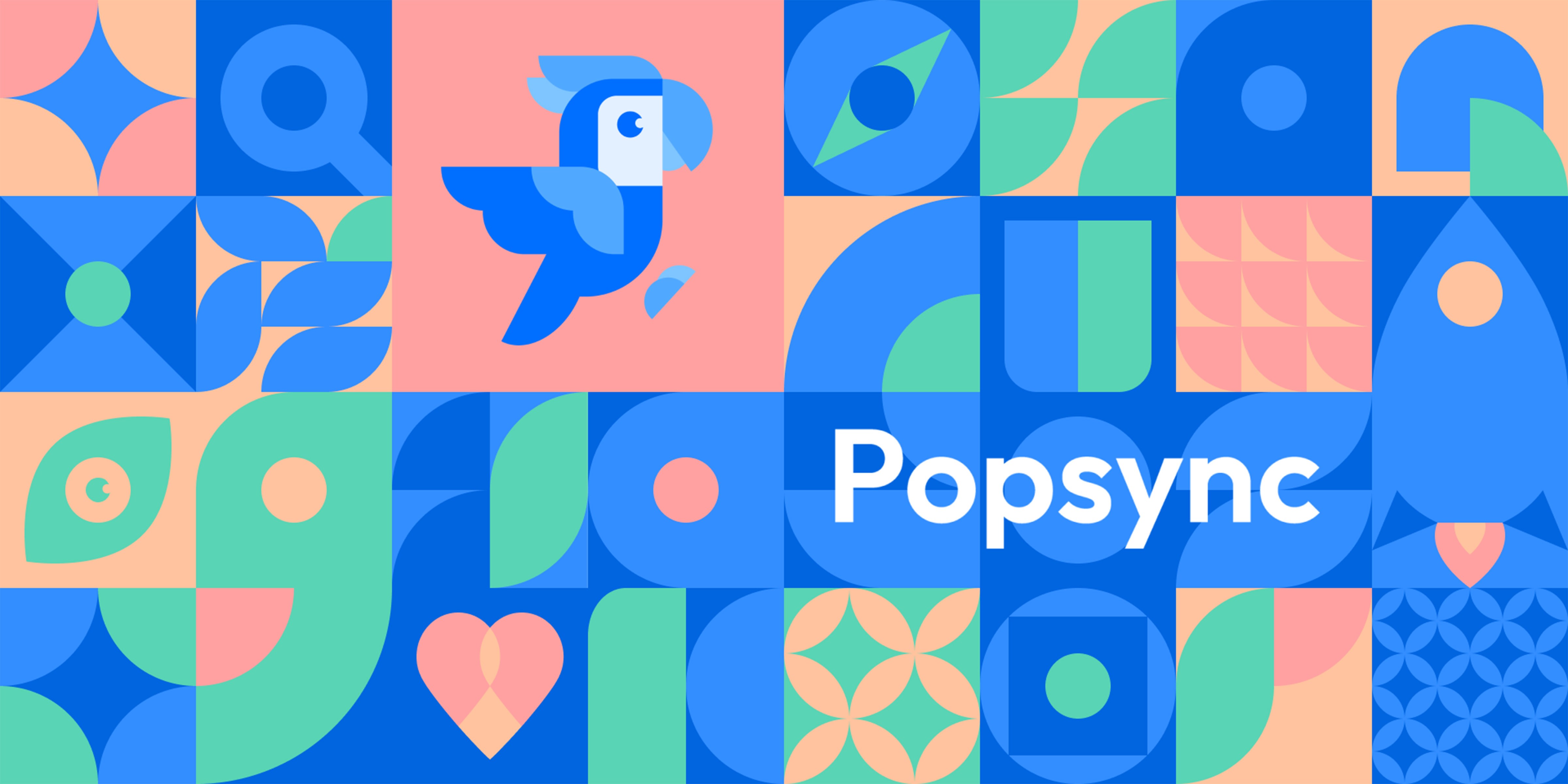 Though the visual story of the brand was already in place, we felt that the blue palette did not communicate joyful, surprising discovery. So we emphasized some of the previously 'secondary' colors, and then created a toolkit of graphic treatments.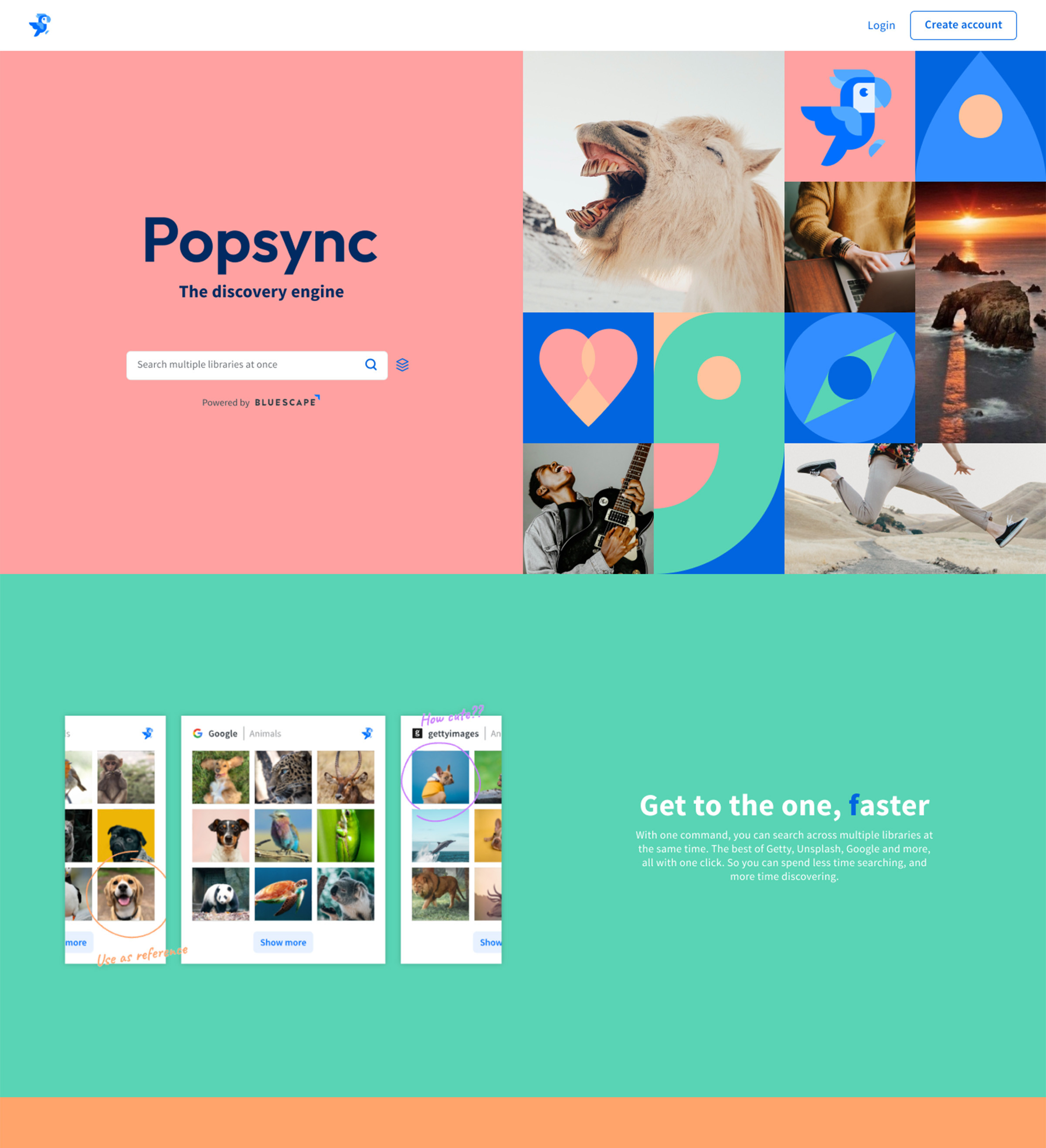 The website was reskinned to present a more colorful, exciting process.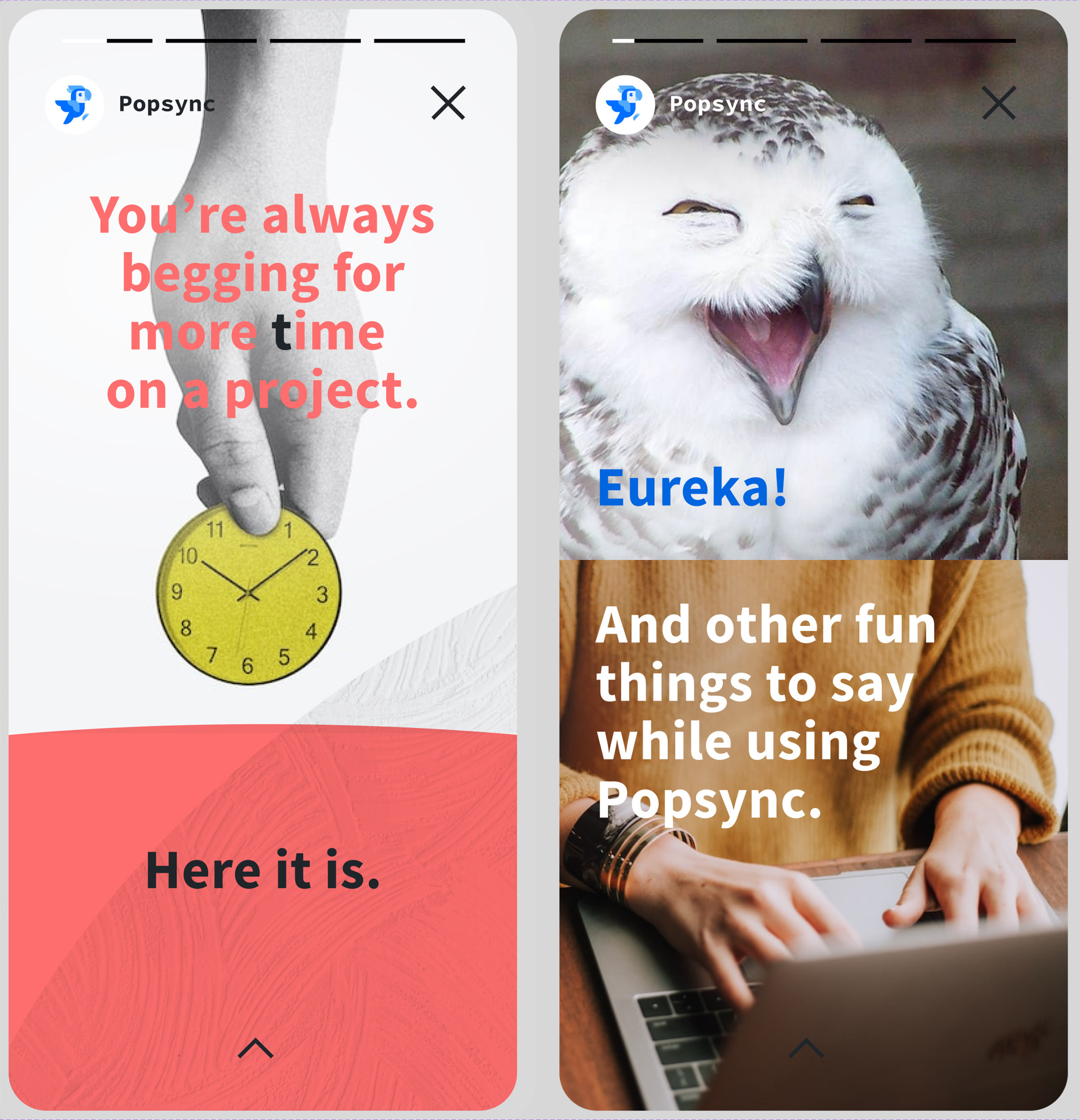 We created social media and email templates and sample copy to give internal teams clear guidance and inspiration.