Northmarq. Activating a company culture for rapid scale.
In its forty years of existence, Northmarq had quietly built a solid and profitable position in the commercial debt and equity market.
But with new leadership, and a new five-year business plan, the stage was set for a more ambitious goal – drastically scaling the company.
It was time to turn a quiet, person-to-person sales approach into an idea that could be understood and embraced more widely, while remaining true to the values that had made Northmarq such a successful regional player.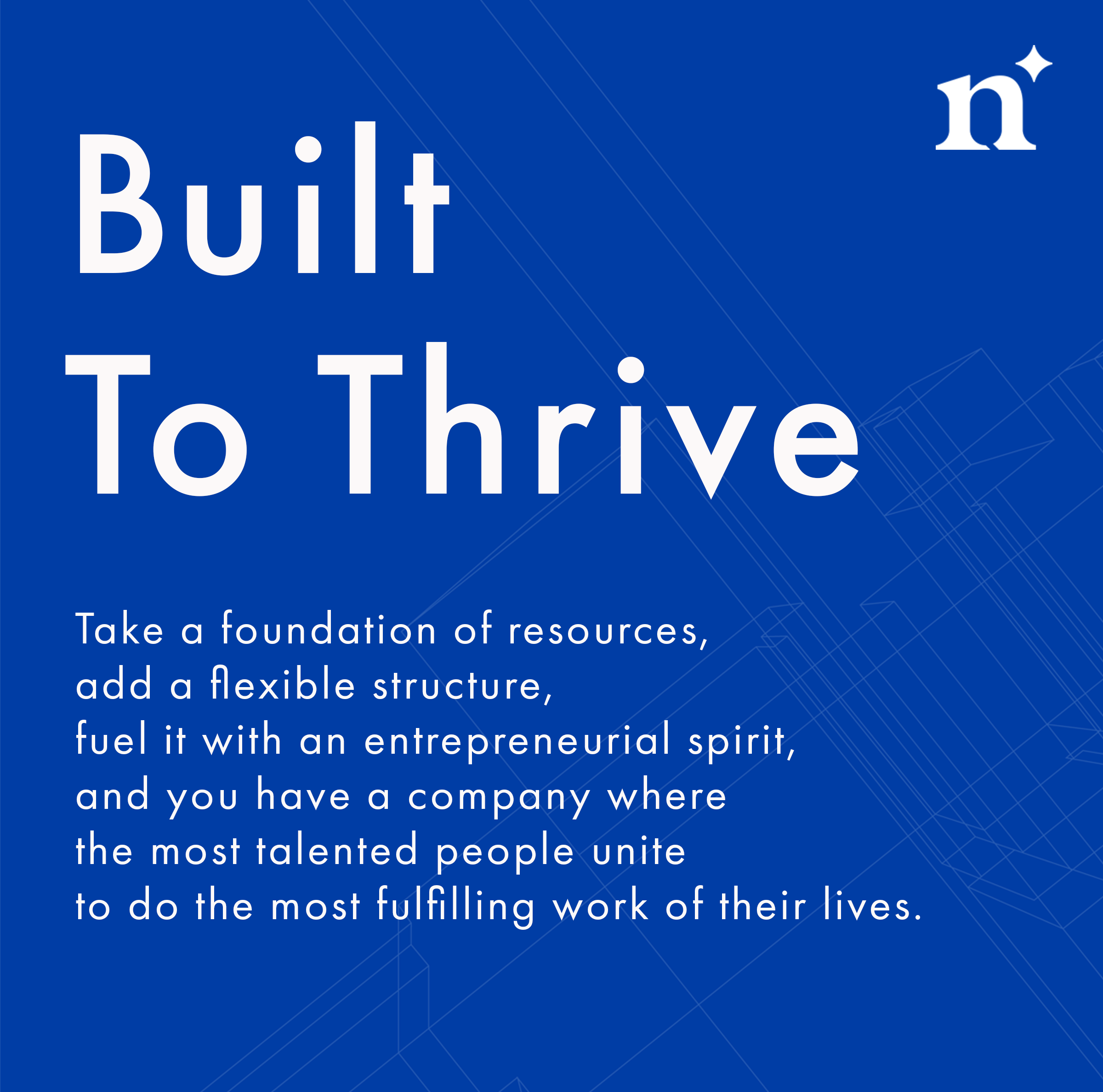 Solution
From interviews with leadership, investors, and clients, it became clear that Northmarq possessed a special culture of good, old-fashioned Midwestern ethics. Equally apparent: that would not be enough to propel the company to a dynamic, national presence.

Though we saw the values as a key element, there was much more to the Northmarq story - their entrepreneurial business model and culture; unsurpassed knowledge of local real estate markets; and industry-leading technology.
In short, they had all the elements required for employees, investors, and to do the most rewarding work of their lives.
What we did:
Audience insight, competitive analyses, strategy, creative platform, brand manifesto, brand identity redesign, brand voice, brand book, proofs of concept.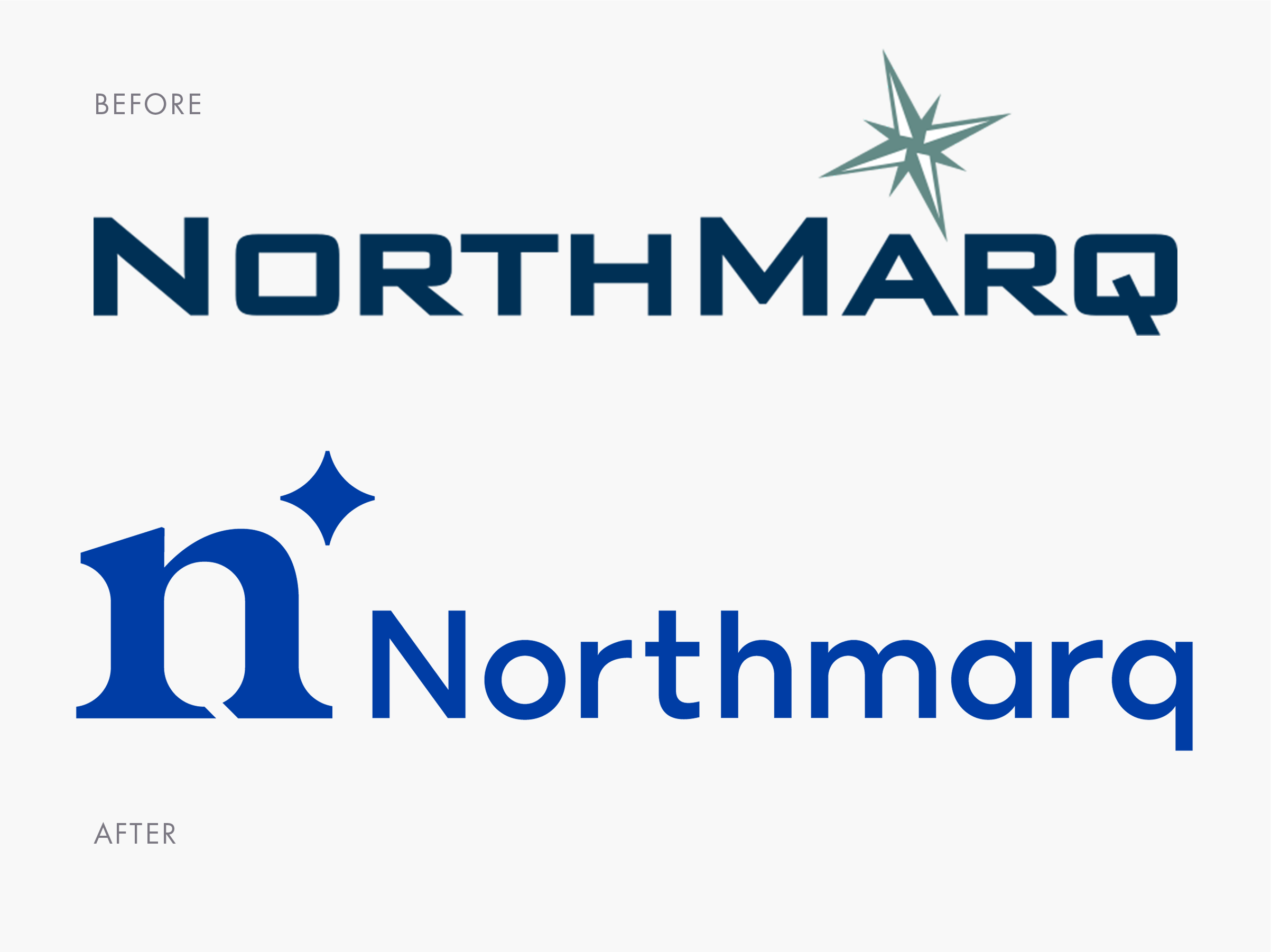 The Northmarq brand identity was certainly in need of an update. We held on to the 'star' element from previous work, but changed it to become an aspirational 'north star' accent among a simple and bold lock-up.
We also revitalized the company's typography and palette – turning their conservative blue into a more electric presence.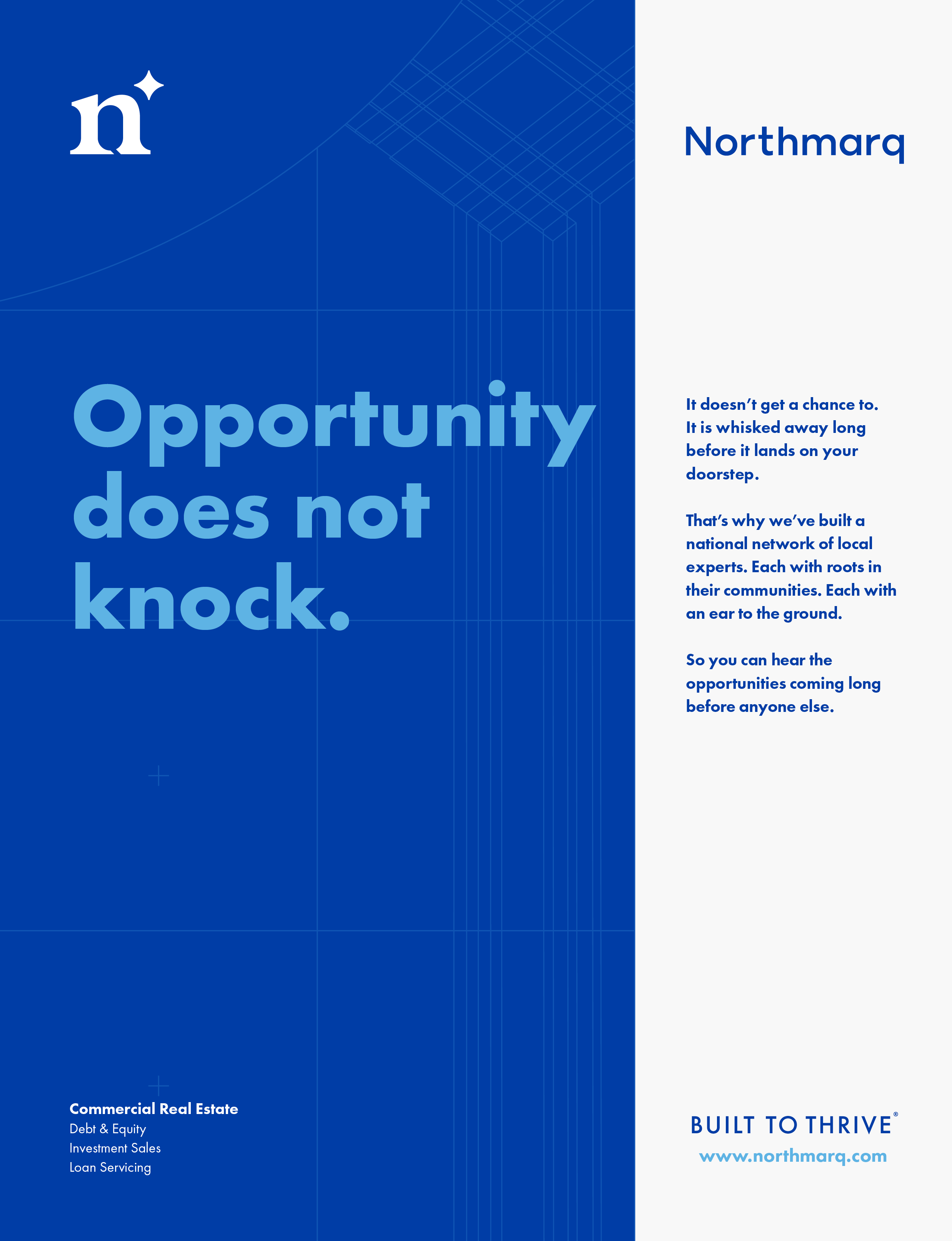 As in most B2B categories, industry jargon is rife. We saw an opportunity for Northmarq to differentiate itself by adopting a plain-spoken yet intelligent brand voice.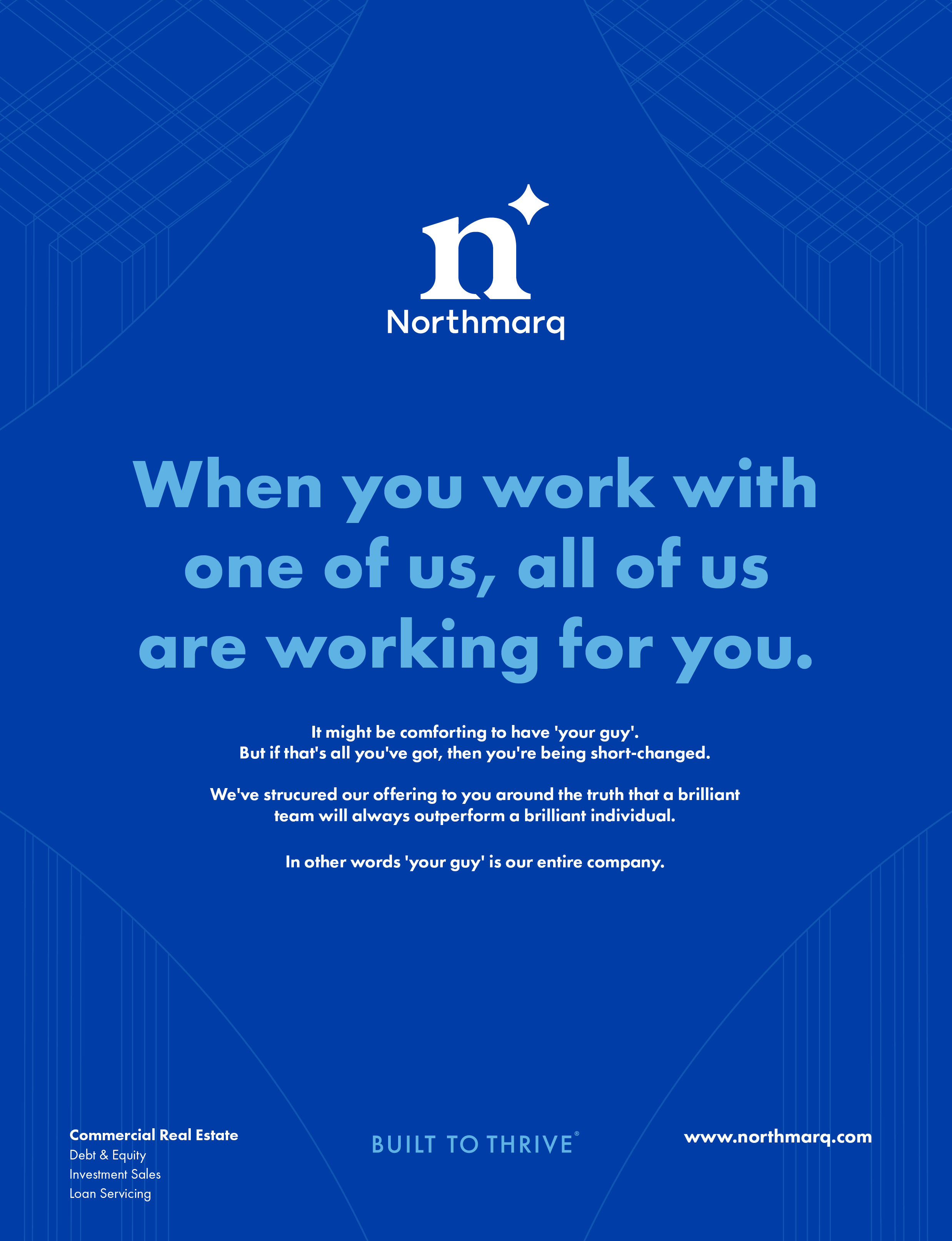 In an industry where trade communications are either humdrum financial listings or chest-beating brags, Northmarq now speaks with clarity and attitude.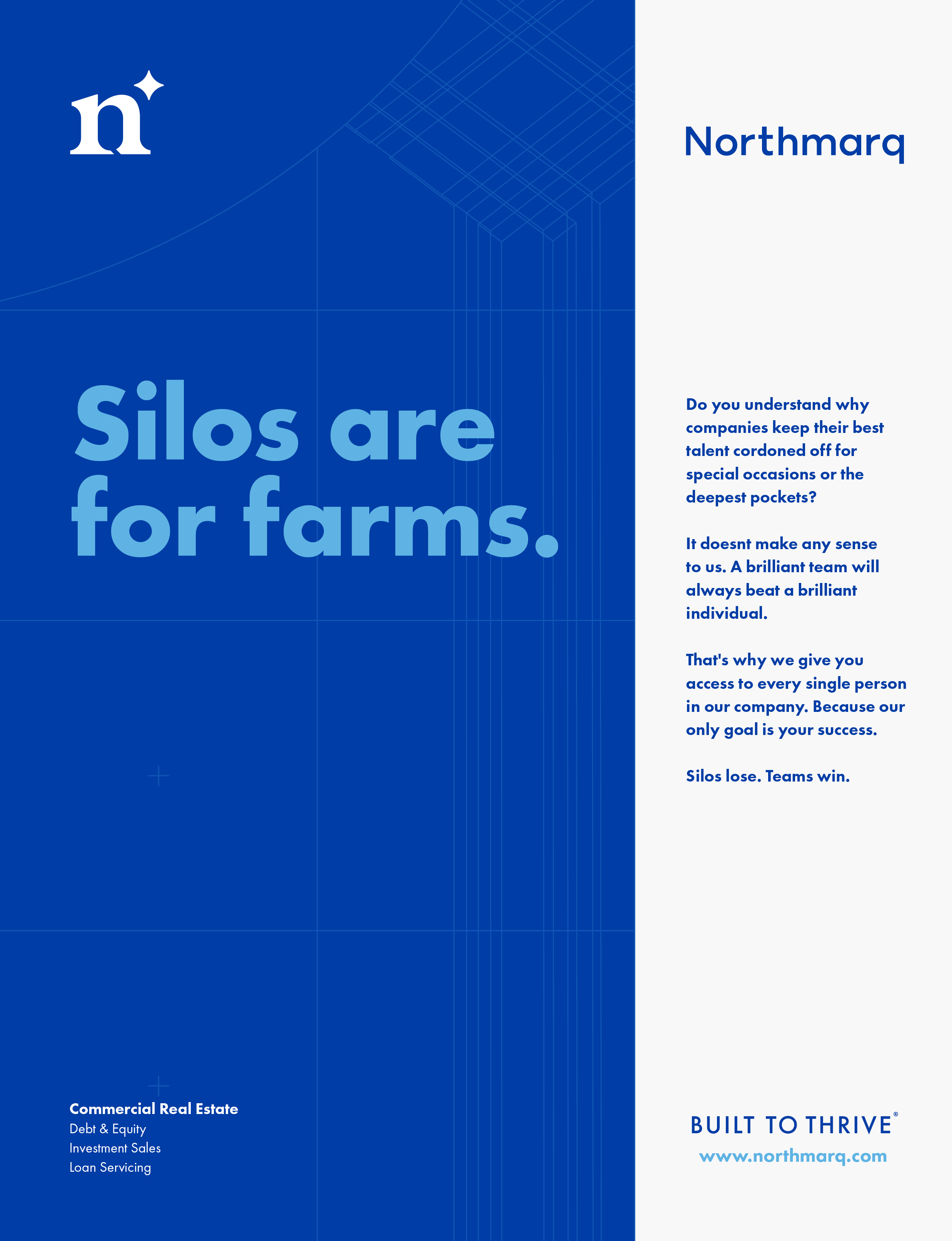 The simple, bold system and intelligent tone of voice were designed to be easily adopted and expanded upon by the growing number of field sales teams.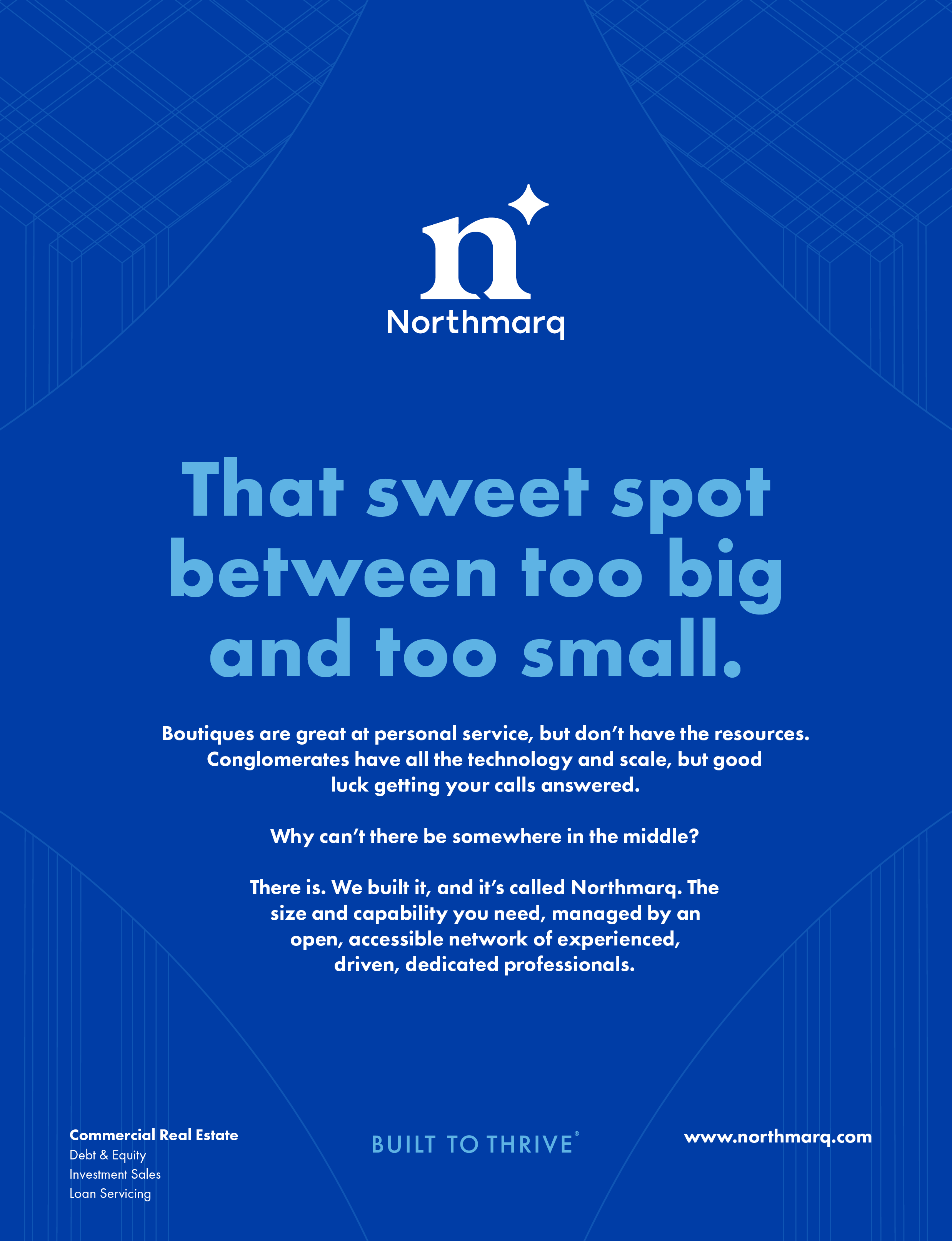 Northmarq now proudly owns its position in its category. (Though, the way they are now growing, they won't be 'mid-sized' for long.)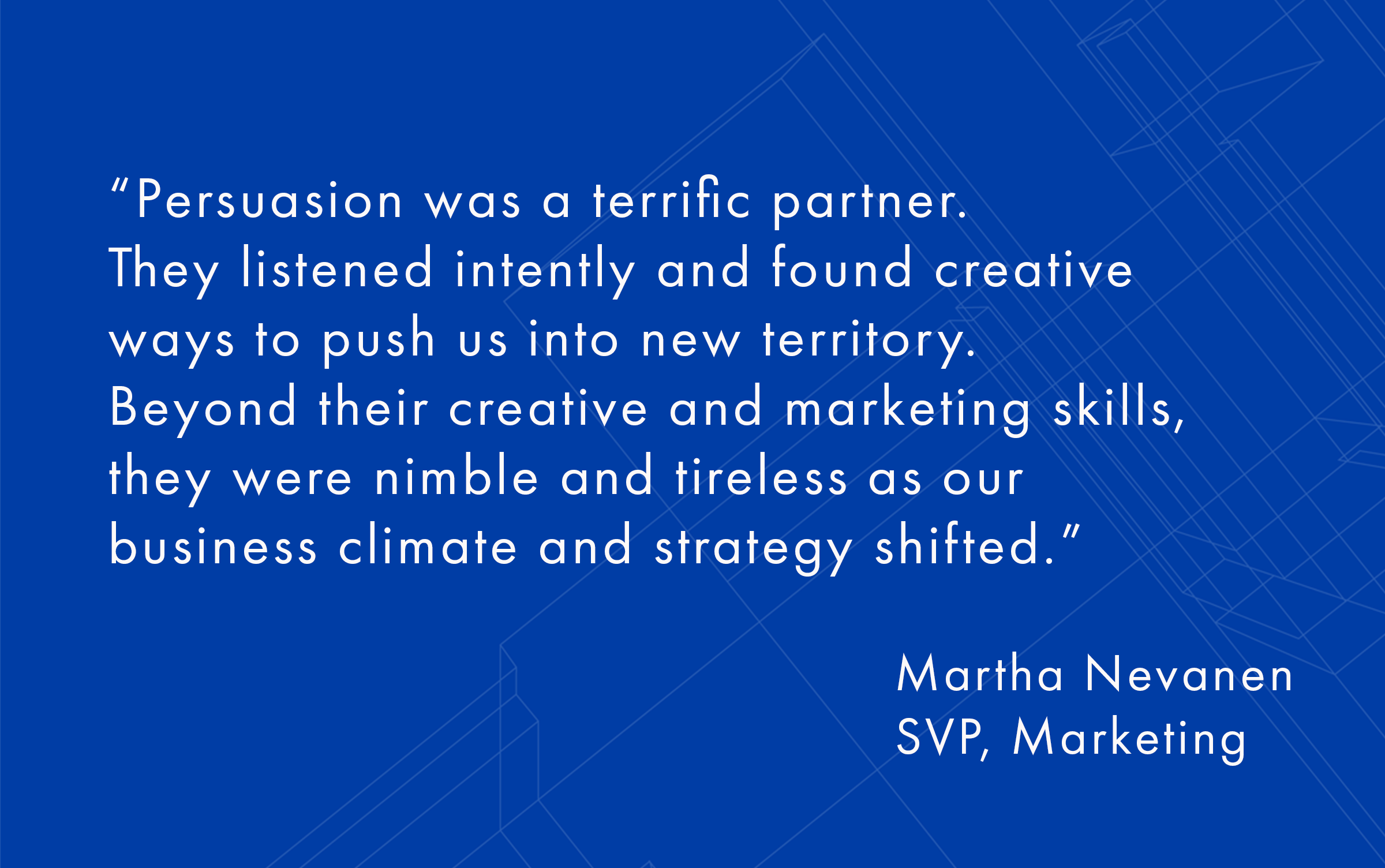 Since identifying the "Built to thrive" core idea, Northmarq has gone on to add 30 new investment sales offices, 250 new employees, and has grown its annual transaction volume by over 50%