Mercury. From chaos to relaunch in less than a month.
The boating category is littered with thousands of arcane brand names. And Mercury, though a category leader, was not immune to name-itis. They'd named a new engine technology multiple ways. It diffused the effect of their limited marketing budget. And completely obscured the value of their breakthrough from broader audiences. Imagine an engine that can hold a boat in place, or spin on a dime, or maneuver sideways.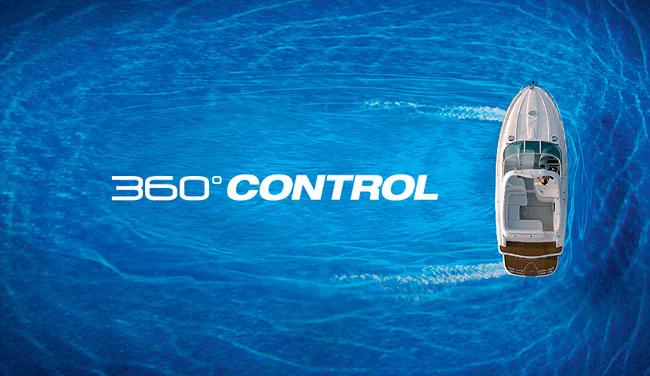 Solution
We created a new brand architecture to replace the quagmire of competing identities.
The simplicity of the solution opened up a new possibility: re-launching at the Miami Boat Show, just two weeks away.
What we did:
Creative Platform | Naming | Brand and Product Architecture | Campaign Creative and Execution | Connections Strategy | Media Buying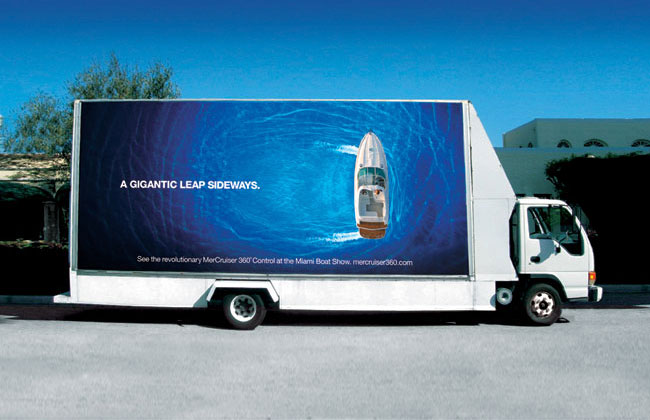 As outdoor space was sold out, we had our message drive up and down outside the show.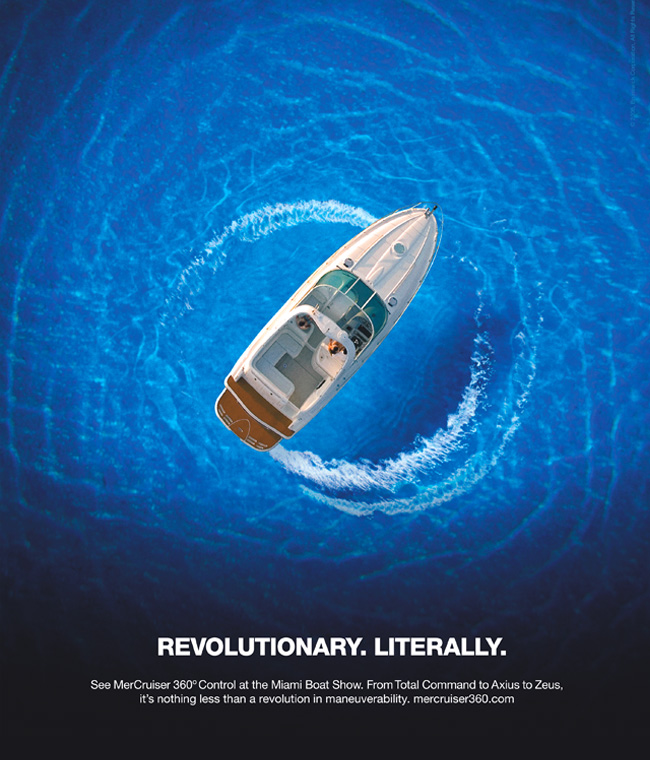 We ran ads in the local newspaper, adjacent to a map of the Boat Show. Prime media real estate that had gone unclaimed.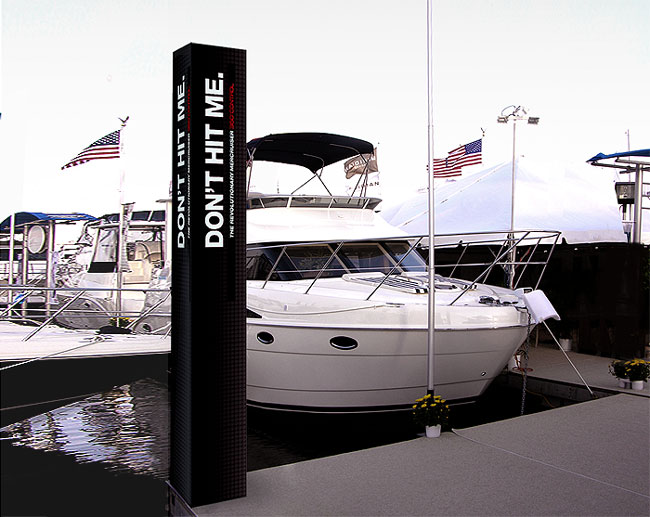 A lot of the action at the Miami Boat Show is dockside. We ambushed the piers themselves to make our point.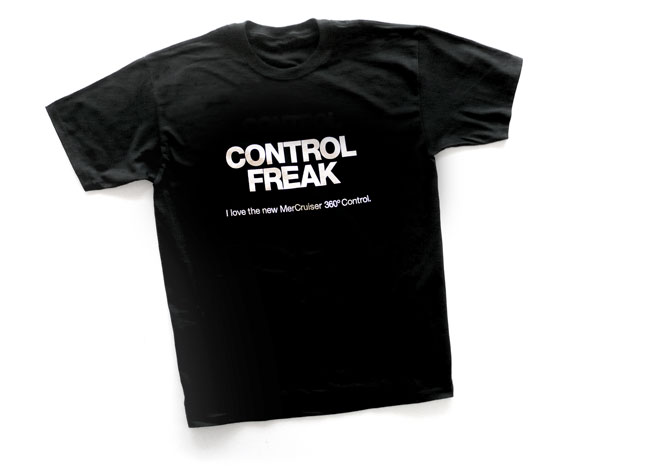 We gave away tons of t-shirts and offered spot prizes for people seen wearing them at the show. Another "attention ambush."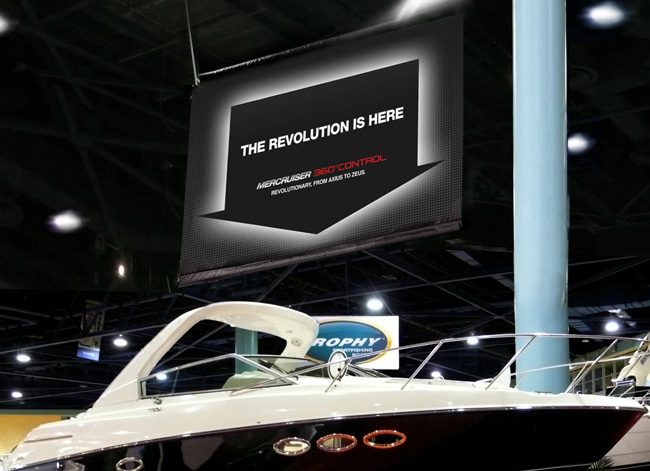 We took every opportunity to guide visitors to the Mercury displays.