HealthPartners. A healthy society starts inside.
On one hand health care in the US is the most advanced in the world. On the other, it's the most expensive, and the most complicated. HealthPartners is an organization well positioned to address this problem, in that it encompasses both the care and the coverage sides of the issue. They asked us for an advertising campaign to announce their move towards a simpler, less expensive model. But we felt an ad campaign was literally the very last thing they needed.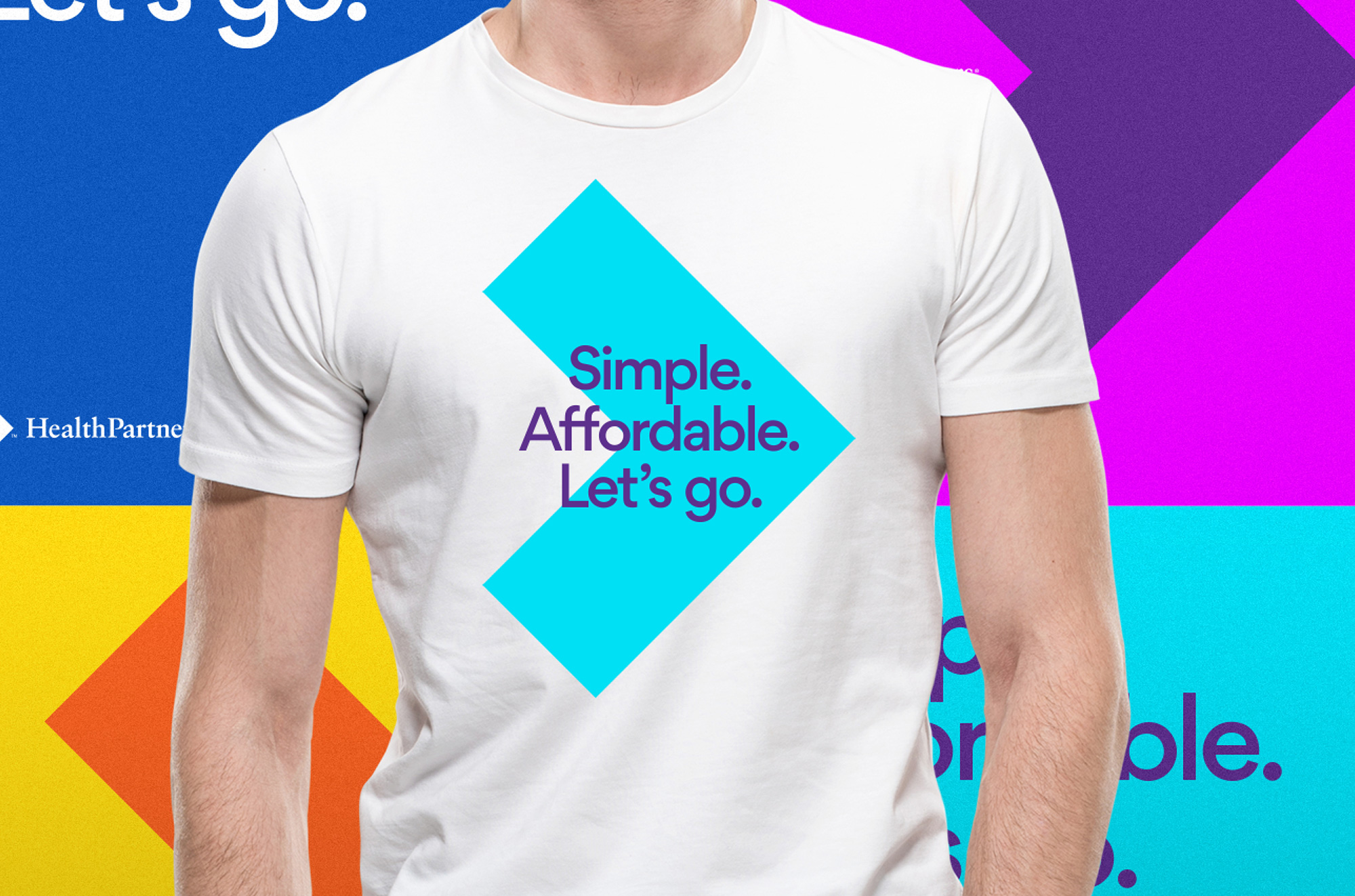 Solution
Our solution was to build a movement for simpler and more affordable health care from the inside of the organization. Only then could it become a demonstrable truth, rather than an advertising platitude (in a category dripping with saccharine promises.) The 'Simple. Affordable. Let's go.' platform was designed to be unambiguous in its goal, and uplifting in its spirit. Because, really, making health care and coverage simple and affordable is a goal that can only be attained through focus and belief.
What we did: Audience insight, strategy, creative platform, internal communication creative, internal media connections planning, creative development and execution, production, video direction.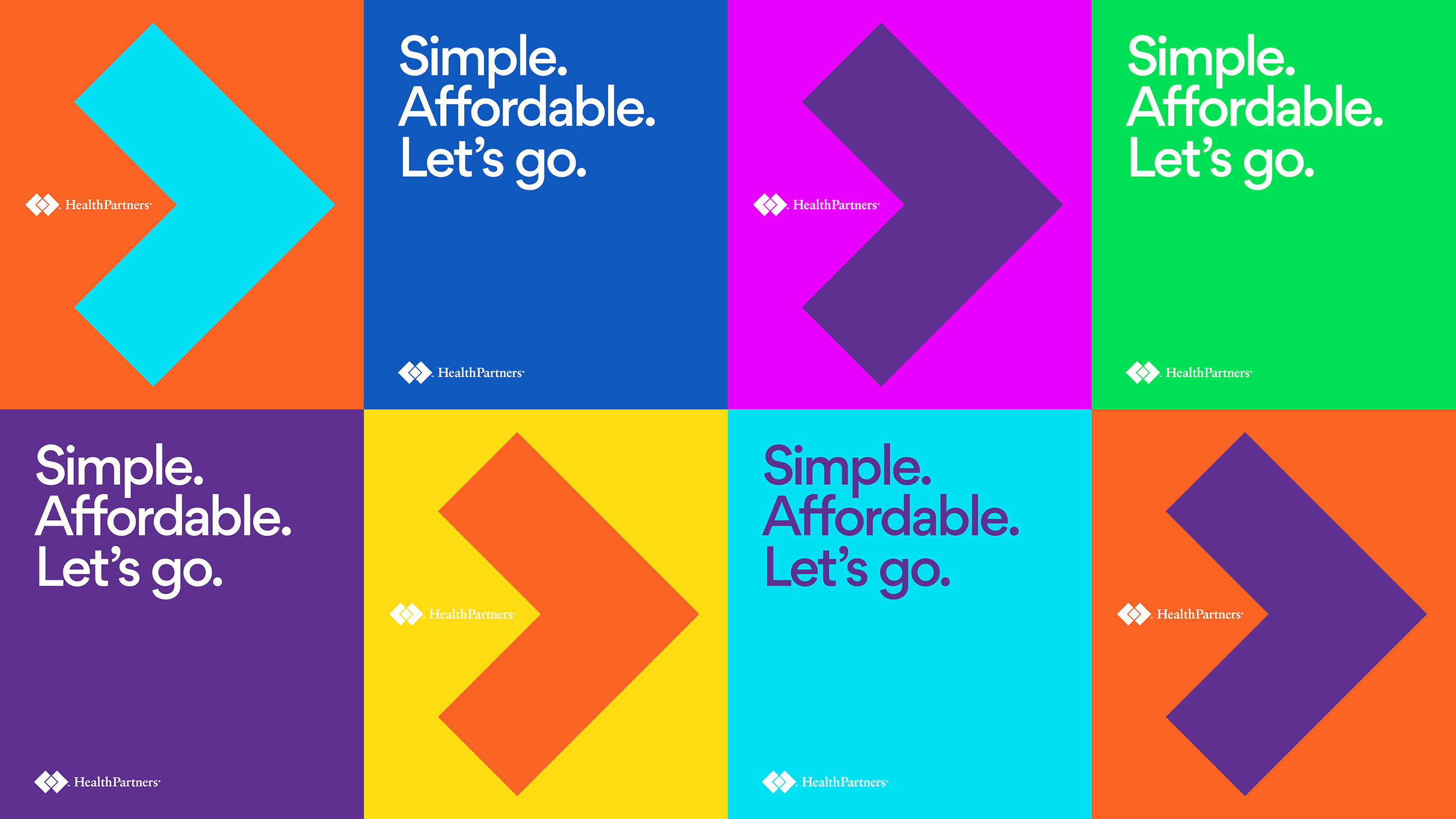 As a conglomeration of many powerful but disparate business units, HealthPartners always has the challenge of finding common touchpoints. We saw their previously unloved logo as an opportunity. Not just overlapping causes, but hidden in plain sight, a forward direction.

But the most common touchpoint is, of course, the people who have seen HealthPartners at its best, transforming lives. We captured some of these experiences in a video featuring real patients. This video was shared with a broader (700+) set of senior management.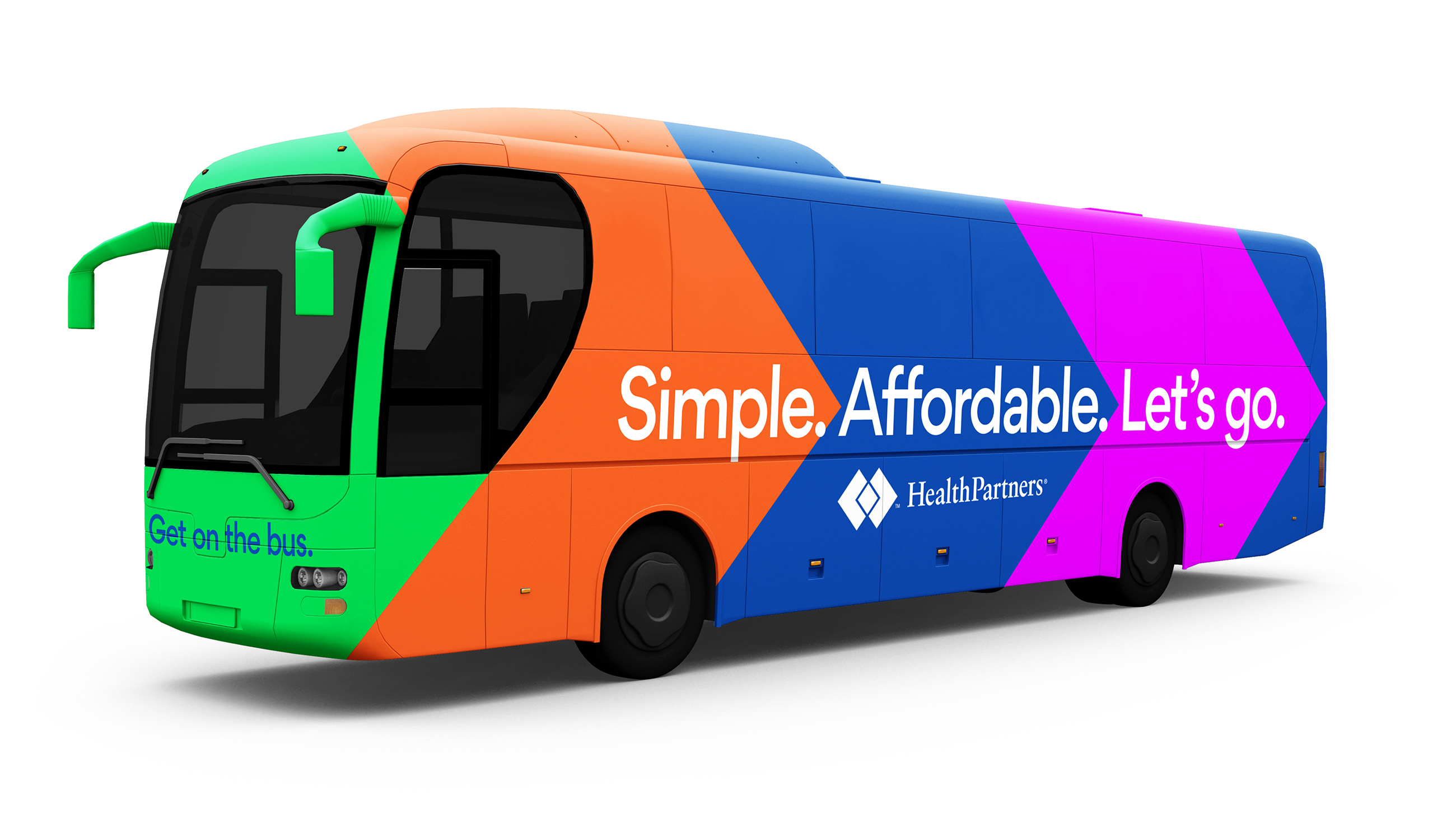 We designed a mobile 'enrollment' experience, to visit the many HealthPartners facilities, educating employees on the need, and asking them to sign up to help.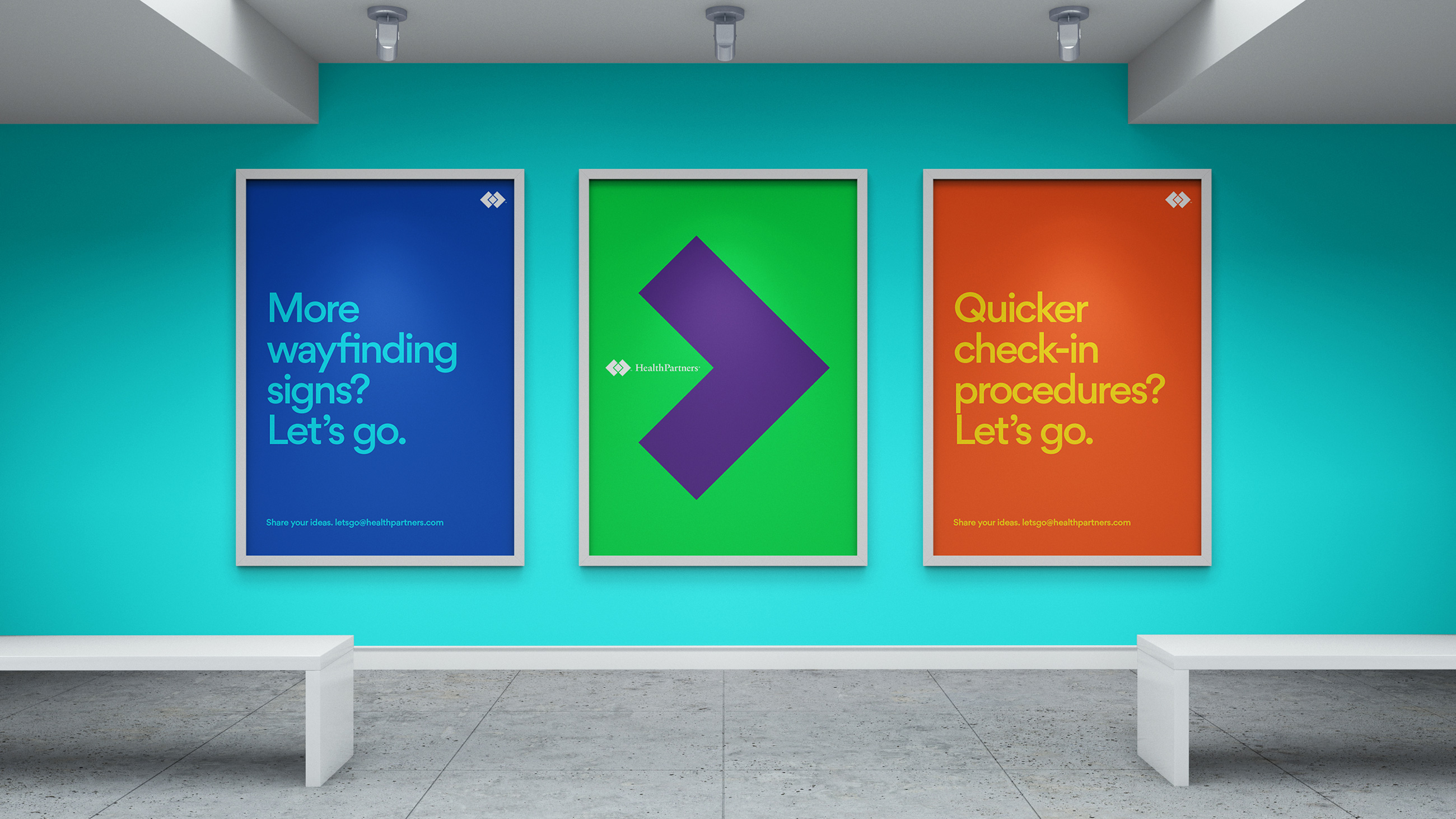 It's a big ask, making health care simpler and more affordable. One way to get there is to break it down into tiny incremental improvements. This internal poster campaign set out achievable examples.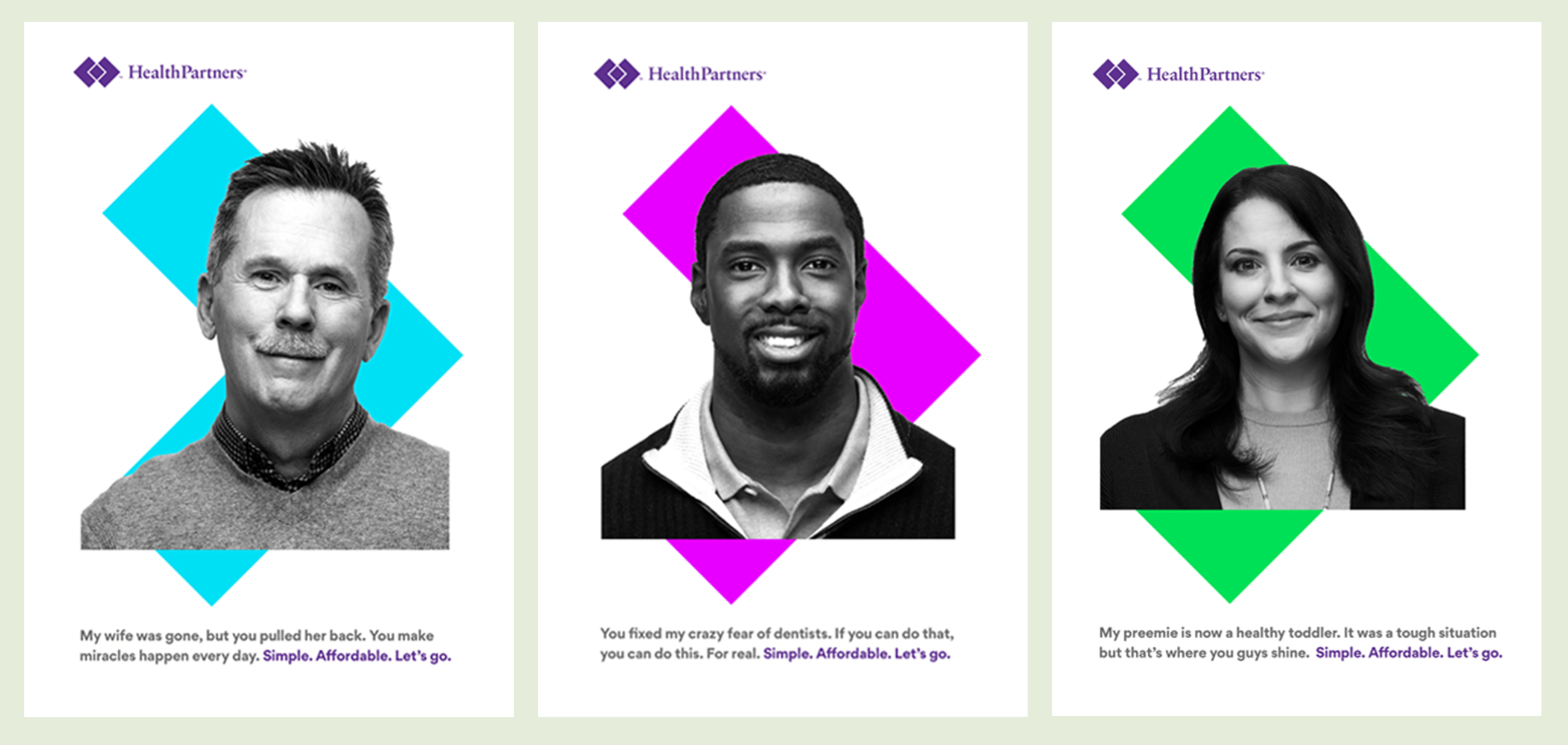 The patient/member cheer squad idea was extended into an internal poster campaign featuring real people talking about their belief in the ability of HealthPartners.
Launched in early 2019, the intent of the movement is to build belief internally, which will lead to directed workstreams and strategic decisions, which will in turn produce tangible products and services that will indeed make health care and coverage simple and affordable.