Diana's Bananas. Building the case for distribution.
This family-owned frozen-novelty brand had a single, poorly-placed facing in a few regional grocery stores. We heard through a friend of a friend that they planned to solve the problem by splurging their tiny budget on a TV spot. "Time-out" we said.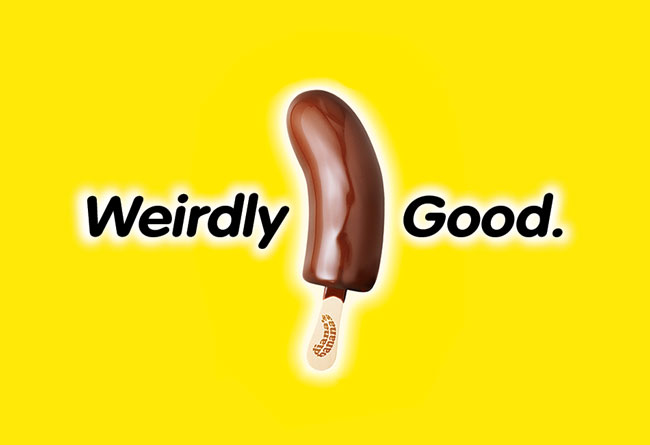 Solution
We knew the surest way to gain distribution was to prove sales momentum. That's hard for any small brand, let alone an impulse novelty. And so the further we got from mass communication, and the closer we got to the point of customer decision, the better.
Our "freezer aisle takeover" resulted in an immediate jump in sales, lifting Diana's Bananas from number 78 to the top ten in its category in less than a month.
The factory had to put on additional shifts for the first time in company history.
Best of all, Diana's is now available nationwide.
What we did:
Customer Insight | Creative Platform | Media Connections Strategy | Media Buying | Campaign Creative and Production