ABC Family. Turning a legal snag into an opportunity.
The new owners of ABC Family channel had a dilemma. On one hand, a contractual obligation to the channel's founder, a certain Pat Robertson, who insisted that "family" remain in the name. On the other, a business need to reverse declining viewership through more contemporary programming.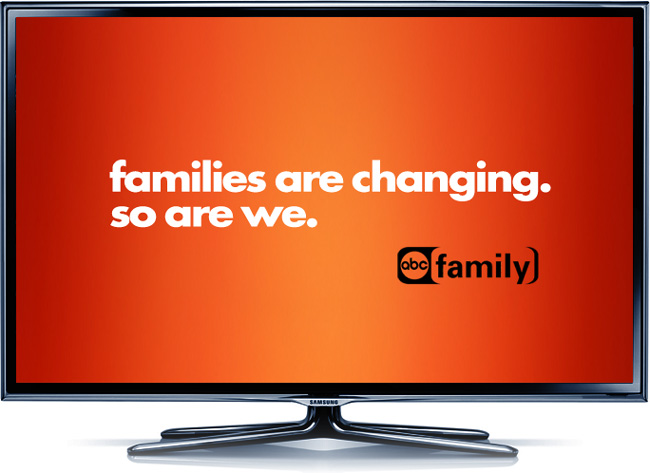 Solution
We saw that the solution was in the problem - our brand platform used the evolving American family as impetus for a new ABC Family.
A series of commercials and interstitials dramatized modern family life. The campaign, and the programming changes that followed, resulted in a dramatic ratings reversal, turning a previous year viewership decline of 16% into an increase of 32%.
What we did:
Creative Brand Platform | Campaign Development | Commercial Production