Orchard. Thinking outside the big box.
So, you're an 85-year old brand, trying to grow your business in the face of relentless competition from big boxes and Amazon. Competing on price alone just is not working. You have an oddball product mix, a small budget, and a customer that can't imagine what role you might play in their lives. What to do?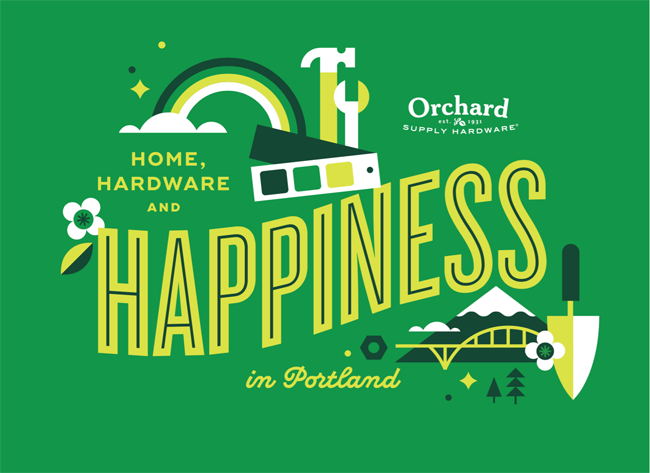 Solution
For Orchard, growth requires offering something that the big boxes can't. The sheer size of a big box can leave customers feeling alone and overwhelmed.
Orchard is different - smaller store formats, a focus on easily accomplished projects, and a much more personable tone of voice. Not home improvement, but home enjoyment.
We summed this up in a thought that is part motto, part promise, and part product description. "Home, Hardware & Happiness" is the heart and soul of the Orchard brand. It laid the basis for the entire team's work, from traditional advertising to what's printed on the receipt.
After 10 years of talking clients out of TV in favor of more cost effective channels, we finally failed. And for good reason. A highly targeted buy combined with a perfectly tuned concept made for a compelling introduction.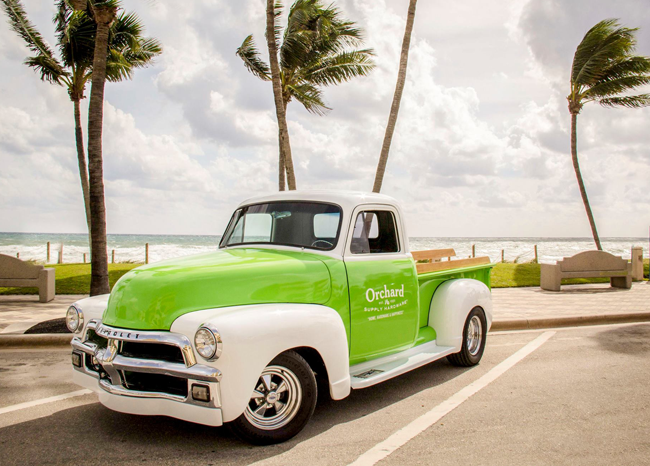 Orchard is all about serving neighbors. Persuasion created a truck to go out into the community and pitch in with things like tree delivery, park clean-ups and so on. The design recalls the brand's farmer co-op roots, updated for today.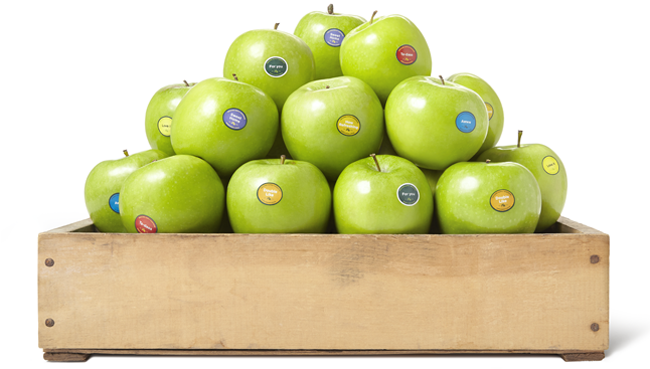 The experience at Orchard is notoriously difficult to summarize. That's a problem, considering our biggest media channel is word-of-mouth. So Persuasion created an experience that is memorable and easy to describe. On checkout, every Orchard customer is offered a fresh, crisp apple.