Lowe's. Cracking open a valuable differentiator.
Lowe's and Home Depot were locked in a battle of logistics - who could match who for pricing, selection, service and location. The result was no tangible differentiation and a corresponding lack of customer preference.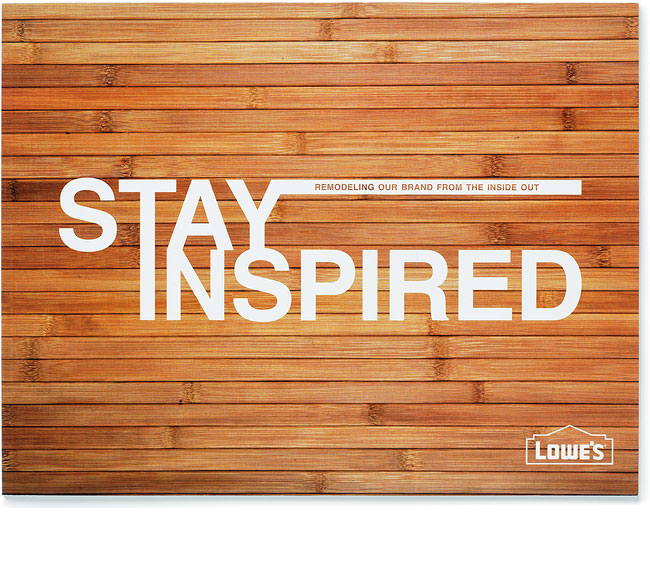 Solution
In collaboration with our brand strategy partners at roundpeg, we uncovered a high-value audience, a galvanizing insight, and a differentiated position for Lowe's, that has since been interpreted throughout the company, from merchandising to HR to communications.
In the continuously stressed home market, Lowe's customer transactions are up 6%, net sales have increased 6.3%, and earnings per share are up 18%.
To request a private viewing of this confidential project, please contact us.