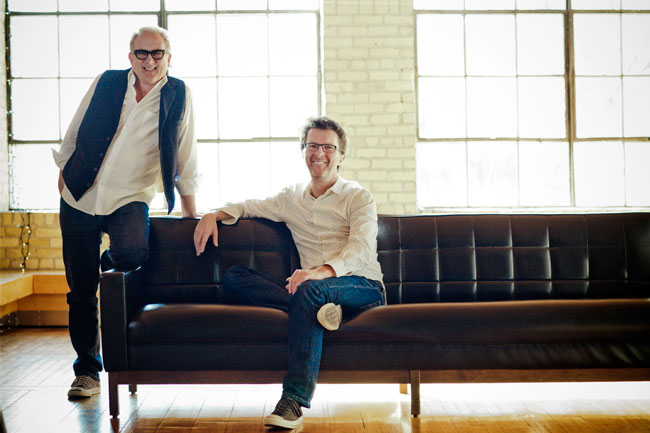 100% senior thinkers.
Mark Johnson and Dion Hughes, Founders.
Mark began his career designing for Georg Jensen and Herb Lubalin. He went on to become a prominent member of some of America's finest advertising creative departments, from his early days at Ammirati where he helped introduce BMW; to Fallon, where he led the Porsche, Nikon and Rolling Stone accounts; finally returning to Ammirati as co-Chairman.
Dion has broken the rules on three continents.
An art director who became a writer, an internationally lauded creative who skipped college, a big-agency brain that wants to be everything big agencies aren't. Dion began his career in Australia, before working at several London hotshops. He then moved to the US to work at Chiat/Day and finally Fallon, where he led the United Airlines, Prudential Insurance, Nikon, and Coca Cola brands.